The following is a list of characters featured in all media forms of Battle Royale, not including student's families.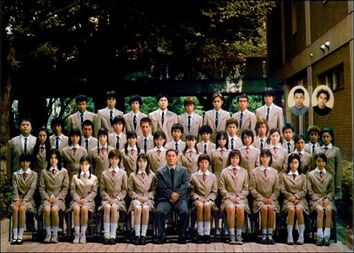 The Class:
Edit
Males / Females
12 Yutaka Seto / Haruka Tanizawa
14 Sho Tsukioka / Mayumi Tendo
17 Mitsuru Numai / Satomi Noda
Other Characters:
Edit
The Teacher:
Kitano (Film)
Kinpatsu Sakamochi (Novel)
Yonemi Kamon (Manga)
The Soldiers:
Ad blocker interference detected!
Wikia is a free-to-use site that makes money from advertising. We have a modified experience for viewers using ad blockers

Wikia is not accessible if you've made further modifications. Remove the custom ad blocker rule(s) and the page will load as expected.